The
Blog Starter

Plan

If you want to host a larger website, please learn more about The Easy Plan.


Enjoy the Power of Your Own WordPress Blog, Setup Completely FOR YOU. Enjoy Excellent Web Hosting and So Much More… ALL for Some of the Lowest Hosting Fees in Existence.
Blogs play such an important role in today's society for anyone who wants to get their message out there and be heard, as well as for countless individuals and businesses who want to get their product out there, and create buzz around it… or simply keep their customers informed.
Blogs can create opportunities for you, get you in touch with people who can propel you forward toward your goals, or simply help you spread an idea.
The problem?
Most people today don't know how to setup a blog and get it going.
If you've never setup a blog before, you have to register a domain name, get hosting (the server which keeps your site up on the web), change the nameservers so that your site shows up on the correct domain name, and then you've got to setup the blog itself. That's quite a bit of work!
Easiest Web Hosting wanted to make this whole process effortless, and so our Blog Starter Plan was born.
Setting up your own blog shouldn't be difficult... it should be effortless.
So that's how we've made it. Effortless.
Now, you can get your own WordPress blog setup for the lowest price ever, and, all the hard work is done entirely for you.
WordPress is our blog platform of choice because of its simplicity, popularity, support, and all the various themes and plugins created by its absolutely massive and productive community.
WordPress is also loved by Google as well, so you can expect to get more traffic from Google than you'd get from other blog platforms or content management systems (CMS).
When you order our Blog Starter Plan, your blog is all ready to go, and you can begin editing it right away to suit your own personal needs.
We take care of the hard "techy" stuff, so you can get right to creating the blog you're envisioning.
So, what do you get with our Blog Starter Plan?
First of all, you get 100 megabytes of disk space. Just how much is that, exactly?
Well, the average WordPress blog on the net only consumes about 20 megabytes of disk space, which is only 1/5th of what you're getting with this package. Meaning you'll have more than enough room for everything you need to put on your blog for quite some time.
This is a fantastic amount of disk space for a new blogger.
And, on top of that, you're getting an entire GIGABYTE of bandwidth, which is 1,000 megabytes; enough to handle many visitors simultaneously. So, your new site will be able to handle a lot of traffic.
If you ever need any more disk space of bandwidth, you can always upgrade through us effortlessly, but this will be enough space for most people wishing to get started with their WordPress site.
So, when you order your blog today, you'll immediately be given access to all of these great features:
Access to cPanel website management software (with support for over 20 languages). This allows complete control over your site, your e-mail addresses, and so much more!
Add unlimited domains (www.example.com), parked domains, and subdomains. You can store as many domain names as you want, all on one account.
Webmail, a browser-based email solution... meaning you can access your e-mail from anywhere you have an internet connection just by logging into our webmail platform. Of course, you can also connect with your favourite email client such as Outlook or Apple Mail.
Create unlimited email accounts (myname@example.com), with spam filtering. That's right, your site can have any number of email accounts, all for just one low monthly hosting fee.
You'll receive unlimited e-mail forwarders and autoresponders, meaning you can forward e-mails to whomever you want however you want, and if you get people to subscribe to an e-mail list on your blog, you can have e-mails sent to these people on a schedule completely hands-free.
You'll get unlimited additional FTP (File Transfer Protocol) accounts, meaning you'll be able to easily transfer files from your computer to your hosting server (or vice versa), with as many accounts as you desire
You'll receive unlimited MySQL databases, meaning you'll be able to store and backup all of the data on your site quickly and easily.
Our built-in File Manager allows you to easily move around, upload, and delete all the various different files on your site. This keeps YOU in control.
You'll be able to create completely Password Protected Directories, meaning hackers and other unscrupulous internet users won't be able to break into your site, or get their hands on files that you don't want them having access to.
You'll get Awstats Site Statistics, so you can see who's visiting your site, where tehy're visiting from, and so much more valuable data (great for businesses and individuals alike!).
Use QuickInstall to automatically install e-commerce, forums, and more. Turn your site into an online store which puts money in your pocket month after month, or build an online community… our QuickInstall software makes it extremely easy to setup.
Full support for CGI, Ruby on Rails, Perl, and MySQL, giving you the power to use the technologies you want.
You can setup custom Cron jobs, which are events that will run automatically, such as scheduling an e-mail to go out based on a certain trigger event, dictated by you.
99.9% Uptime Guaranteed! So you can rest assured that when someone goes to visit your website, it'll be waiting there for them to browse!
There are over 3,000 free website templates for you to use, meaning you can quickly and effortlessly make your site look the way you want it to!
If you just want to use the bare bones blog, you can do that too… however, we also include some of the best support around. We really pride ourselves on our top-level support!
If you have any questions or concerns, if you just need some help getting setup, or you need general tech support, we're here to help you. We have an expansive support department here to make sure all your hosting needs are taken care of, and your questions and issues are all dealt with quickly and efficiently.
On top of that, we also provide you with over 240 video tutorials, which will help you with any aspect of your hosting account. Some online courses charge $200, $300, or MORE just for all the information we're giving you for free with your account. We're happy to offer it to you, because we want to make sure you've got everything you need to get your blog going the way you want.
So, you may be wondering, "how much is all this going to cost me?".
You're probably thinking it'll run you what other hosts charge… $10, $15, $25, $50 a month or more.
But we're not going to charge anywhere near that amount.
You can sign up for Easiest Web Hosting now for just $1 CAD per month OR only $10.80 CAD to enjoy our hosting services for an entire YEAR.
That's right, you can take advantage of Easiest Web Hosting's Blog Starter package for an entire year for less than $11… most hosts charge more than that for just one, maybe two months of service, but we wanted to make sure we were offering you one of the best (if not THE best) hosting plans available on the web.
But, you may be thinking to yourself…
"What's The Guarantee?"
"How do I know I'm going to be satisfied with your services?"
Well, that's simple, because we offer you an unconditional, iron-clad, no questions asked, 100% money-back guarantee just for trying out our service, for 45 full days.
If you're not totally, 100% satisfied with everything you receive, just let us know within your first 45-days of sign-up, and you'll be given a prompt and complete refund for every penny you gave us, with absolutely no questions asked.
Given everything we offer, we dare you to find a better value anywhere else.
But, we also believe in going the extra mile to help our clients succeed, so we offer several…
**Free Bonus Gifts**
Adword Analyzer 4 is an updated version of the renowned keyword research and competition analysis software. It will arm you with the knowledge to save you time AND boost your revenue on each and every advertising campaign you run. This software has been sold previously for $77, but, it can be yours FREE with any purchase you make from Easiest Web Hosting.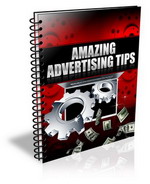 The Easiest Web Hosting Success Tips are a series of eight eBooks, each containing 30 tips to help you grow your online website, blog, or business. Our customers can access each of the eBooks in both PDF and MP3 format. You'll be getting:
Amazing Advertising Tips
Blockbuster Cash Secrets
Breakthrough Sales Solutions
Clever Profit Generating Insights
Covert Product Selling Principles
Customer-Tested Buying Triggers
Explosive Influence Tactics
Extreme Persuasion Strategies
As you can see, this is an amazing deal for just $10.80 CAD per year, or $1 CAD per month (as you choose). Take action now, and you'll receive all these valuable bonuses immediately, AND lock yourself in at a lower rate (regardless of whether you decide to buy monthly or yearly).
Because of all the value we offer through this program, we may increase the price at any moment, so make sure to order as soon as possible and lock yourself in at these great rates.
So, click the button below to get started now, and we look forward to serving you as an official Easiest Web Hosting customer…

Pricing in US Dollars is also available on the order screen ($0.93 USD per month or $10.08 USD per year). If you have any questions, you can contact us anytime.